Exhibit Opening Reception:
May 9, 2013 
5:30 PM-7:00 PM
Brown Center for Public Humanities
Carriage House Gallery
357 Benefit Street (Rear Entrance)
Exhibit hours: 
The exhibit ran May 9th - October 20th, 2013. The Brown Center for Public Humanities' Carriage House Gallery is open during the week, from 9:30 AM- 4:00 PM.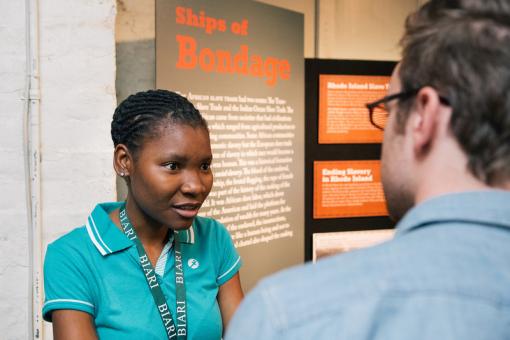 Sponsored by the Center for the Study of Slavery and Justice, Ships of Bondage and the Fight for Freedom examines the global networks involved in the African slave trade.  This exhibition tells the story of slave insurrections on three vessels including the Amistad, the Meermin, and the Sally, exploring the struggle of the enslaved to resist captivity, gain freedom, and return to their homelands.
View the exhibition catalog for Ships of Bondage and the Fight for Freedom