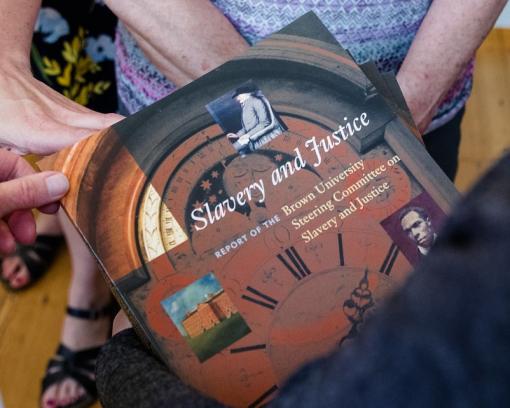 The SCSJ, which included faculty members, undergraduate and graduate students, and administrators, devoted three years to this task, uncovering, documenting, and discussing Brown's history and relationship to American slavery and the African slave trade. The SCSJ also sponsored many public events that helped Brown and the Providence community reflect on this history, and the then national debate about reparations for slavery.
The SCSJ's final report details how some of Brown's founders and benefactors participated in slavery and the transatlantic slave trade and the benefits the University derived from these activities. The report includes a set of recommendations by which Brown could publicly acknowledge this history and promote ongoing consideration of issues related to slavery and justice. One major recommendation was the establishment of the Ruth J. Simmons Center for the Study of Slavery and Justice. The Simmons Center was formally established during the 2012-2013 academic year.  
The SCSJ also recommended that Brown explore ways to memorialize Rhode Island's involvement in the transatlantic slave trade. The memorial would shed continuous light on this history, thus encouraging ongoing reflection and discussion about the impact of slavery in Rhode Island. Acclaimed American artist Martin Puryear was commissioned to create the memorial.